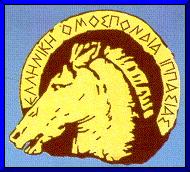 Welcome to Zefiros
---
Greek Restaurant & Cafe,
Pool & Cocktail Bar, Horse Riding Clubs, Accommodation.
---
| | | |
| --- | --- | --- |
| | | |
Chania is the main town for the region and is only 20 minutes drive from Zefiros horse riding club.

Chania is a beautiful town to visit and to stay. It features a beautiful harbour in the centre of the town and has many good restaurants. The central old harbour has many good tourist restaurants and shops however, we recommend you check the prices before choosing a meal or a purchase. In the evening, the town comes alive with hundreds of people strolling along the harbour front. If you join them in this people-watching walk you will find many restaurant owners will constantly tempt you to review their menu and to step into their restaurant.

Resist the pressure and take a short and worthwhile walk along the harbour and into some of the back streets, in an easterly direction. It will bring you to some excellent restaurants frequented by the Cretans. Back from the busiest part of Chania's harbour are many shops and cafes to cater for all tastes. It is certainly worth investigating the back streets for many practical goods, presents and gifts.

The harbour lighthouse in Chania was originally built in 1629 and was restored over the years. If you fancy visiting the restaurant nearby the lighthouse on the harbour wall, be prepared for quite a long walk. Alternatively, in the summer months, there is a free ferry to save the shoe leather and feet.

If you plan to walk or drive in Chania, do watch out for the traffic which can seem manic at times. To the uninitiated, there appear to be no specific rules of the road,, however, it is simply that the town is, at times, bustling.

For daytime visitors, we recommend you try to find Chania's indoor market which is in a beautiful building.

On the outskirts of Chania, overlooking the town, is the monument Venizelos. Take a trip up there in the evening to the gardens and monument, and to enjoy the beautiful sunsets over the town.

Today's weather from the local town of Souda.


For more information, please contact us for more details on our restaurant, pool, accommodation, bar and horse riding centre.


Telephone: +30 (0)2821 039 366
Or write to Mr. Petroulakis, Zefiros, Tersanas, Chania, Akrotiri, Crete, Greece.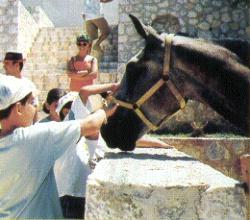 Restaurant, pool, accommodation, bar and horse riding centre jobs working with horses, crete, greece, vacations, holidays, greek resorts.